Felixstowe Chamber of Commerce was proud to partner with Felixstowe Business Improvement District and East Suffolk Council to host the inaugural 'Love to Work in Felixstowe' Job Fair at Felixstowe Leisure Centre on 6th October 2023, organised by the Department for Work and Pensions (DWP) / Felixstowe Job Centre Plus.
This pioneering event for Felixstowe attracted over 40 of the leading local and regional employers, across a wide variety of sectors represented within the area – many of whom are Felixstowe Chamber members – from port and shipping companies, to recruitment, retail, hospitality, tourism, public sector and professional services.
The Job Fair was opened officially by Mayor of Felixstowe, Councillor Seamus Bennett.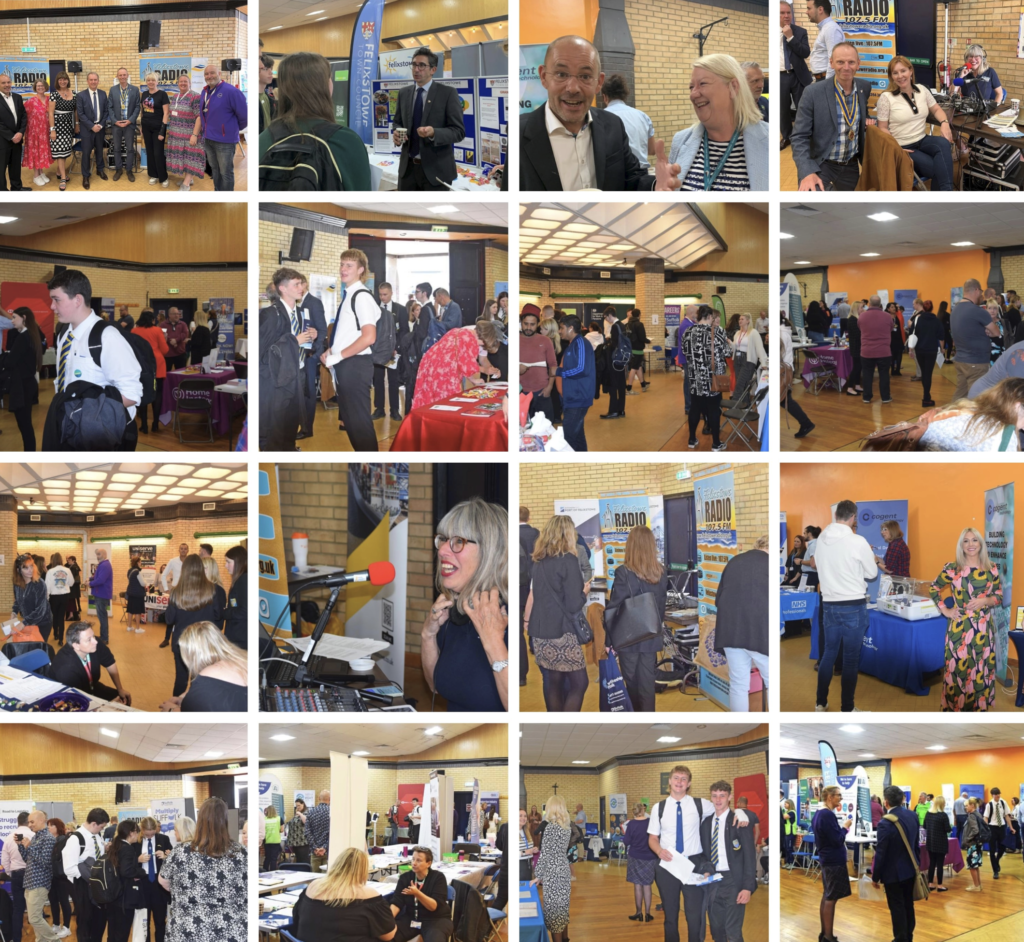 Visitors were able to meet the region's top employers, who are actively seeking to recruit talented individuals to grow their businesses, and got the chance to obtain first-hand insights into working in various industries and gain valuable information to shape their future career paths.
Paul Borroughs, Chair of Felixstowe Chamber of Commerce, said:
"Thanks to everyone who has helped to make the first-ever 'Love to Work in Felixstowe' Job Fair such a tremendous success. With over 40 exhibitors and hoards of visitors, this event has created such a positive buzz about Felixstowe and all that we have to offer. 
"This career showcase is testament to the commitment of our community in helping people to find fulfilling employment opportunities right on their doorstep.
"And hopefully, this will be just the start of many fruitful employment discussions and exciting career developments!"